Chapter 13 and Chapter 7 Bankruptcy
Looking for a bankruptcy attorney in Coeur d'Alene, Idaho? Contact us today.
Bankruptcy law is the area of federal law that handles situations related to bankrupt persons or businesses. Under the law, a person can file bankruptcy if they are unable to pay their dues in any way. Redal and Redal can guide you through the bankruptcy process and direct you toward the right path for your situation.
Chapter 13
Chapter 13 of the bankruptcy law is a good option for those who need to keep their house or want the government to stop garnishing wages and bank accounts. It can be used by people who have the resources to pay off their debts in about 3-5 years, but not immediately. The debt is not eliminated and you get additional time to make affordable payments towards the debt. Creditors are required to comply with the bankruptcy law and provide additional time to you . Learn more about Chapter 13 bankruptcy.
Chapter 7
Chapter 7 of the bankruptcy law is the most common type of bankruptcy where the court declares that you are bankrupt and in most cases, all your assets and properties are liquefied and sold.  Although, you should consult an attorney to identify any properties you can potentially keep.  This is good option for people who have no hope of paying off their debts in any other way. Learn more about Chapter 7 bankruptcy.
Redal and Redal will assess your situation and help you make an educated decision about handling your debt.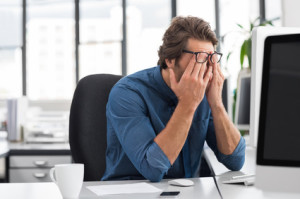 Working with Redal & Redal
L. Diane Redal has spent over 20 years studying the Federal and Kootenai county judicial system. She knows the detailed laws surrounding bankruptcy and has a proven strategy in Federal court. If you are looking for a bankruptcy attorney in Coeur d'Alene, Idaho or surrounding areas, request a free consultation now to learn how she can fight for you.