There are many laws concerning firearms at the state level and federal level. It is important to know that federal firearm law supersedes state firearm law when it comes to gun crime. This can be confusing and each case should be looked at on an individual basis. Contact us for more information on gun rights/crime and representation.
Crime and Gun ownership
If you have been accused of a felony or a violence crime, your gun rights could be at risk. If you are convicted in court of a felony, you will not be able to own a firearm until you have completed all jail time, probation and parole. The law defines a firearm as any weapon from which a shot, projectile, or other object may be discharged by force of combustion, explosive, gas, and/or mechanical means, whether operable or inoperable. This includes gun use and ownership for recreational use, such as hunting. Domestic violence, assault and battery are serious crimes where firearms rights could also be affected.
Idaho's Concealed Carry Law
As of July 1, 2016, it is legal for a person in Idaho, over the age of 21, to carry a concealed gun without a permit within city limits. It was already legal to do so outside of city limits. Idaho is the eighth state to allow permitless carry. Exceptions to this law include schools, jails, courthouses, college campuses, and businesses that express that they do not want people to bring guns on their property. If you are facing charges involving a concealed carry law, drawing a gun in public, or a crime involving a deadly weapon, it is in your best interest to consult with an attorney who can explain your rights and your options.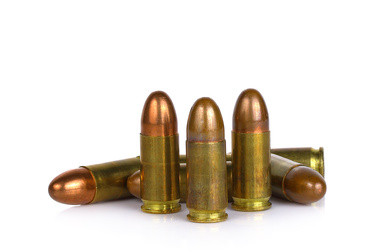 Working with Redal & Redal
John Redal has spent over 20 years studying the Kootenai county judicial system, several of those years as a prosecutor. He knows the individuals within the legal system and is a respected attorney in court. If you are looking for an experienced gun law attorney in Coeur d'Alene, Idaho or surrounding areas, request a free consultation now to learn how we can fight for you.
 
FREE CONSULTATION