Looking for an experienced juvenile defense attorney in Coeur d'Alene, Idaho or surrounding areas? Contact us today.
Juvenile cases are treated differently than adult cases in the Idaho court system. There is no jury in juvenile court. The judge will decide what penalties and further action will be charged to the child. It is imperative that kids are prepared in advance for a juvenile court hearing.
The Juvenile court system is aimed at helping kids rehabilitate and can be more lenient than the adult court system. Certain options are available to them because they are under the age of 18. Although, juvenile crime should be taken very seriously because juveniles are often in danger of being incarcerated, or in the most serious cases, committed to the state until their 21st birthday.
Whether it is a minor crime such as a curfew violation or a more serious crime, such as aggravated assault or drug charges, it is always in the child's best interest to seek qualified legal representation.
It is important to note that in some cases, just because your child is under 18 years of age it does not always mean that they will be adjudicated in juvenile court. With diligent legal work, we may be able to have these kinds of cases moved from adult to juvenile court for resolution.
Following adjudication, under the Idaho Juvenile Corrections Act, a petition for record expungement can be filed 5 years after the date of discharge from court jurisdiction or after the 18th birthday (whichever occurs last.) Idaho code 50-525A details the requirements and conditions under which a petition may be filed. Expungement permanently seals the case(s) from public view allowing juveniles a second chance following youthful mistakes. Some acts are exempt from expungement and as such, it is important to have good legal representation to facilitate this process and ensure a positive outcome.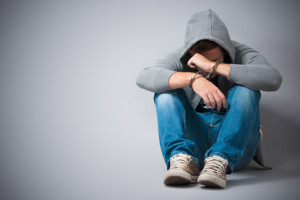 Working with Redal & Redal
John Redal has spent over 20 years studying the Kootenai county judicial system, several of those years as a prosecutor. He knows the individuals within the legal system and is a respected attorney in court. If you are looking for an experienced juvenile defense attorney in Coeur d'Alene, Idaho or surrounding areas, request a free consultation now to learn how we can fight for your child.
 
FREE CONSULTATION