Auto Accidents
Looking for an auto accident attorney in Coeur d'alene, Idaho or surrounding areas? Contact us today.
Car accident laws in Idaho address how long you have to file a lawsuit. If you are filing a personal injury lawsuit from a car accident, you have 2 years to do so. You have 3 years to file a property damage lawsuit.
Typically, the first thing defendants do is file an insurance claim. When you are within your legal time-frame, lawsuits are often used as leverage to get what is deserved from an insurance company.
If your car accident involves any type of government vehicle, such as a school bus, you will need to understand the federal deadlines and auto accident laws.
In Idaho, it is possible to receive compensation from anyone who was more at fault than you were in an accident. Although, the amount of compensation you are likely to receive is based on whether or not you were partially at fault. If you were partially at fault, say 25%, your compensation will be reduced by 25%. If you were more than 50% at fault, you cannot recover any type of compensation.
Traffic Infractions
Traffic infractions can mean large fines, losing your license, increased insurance premiums and in some cases, jail time. Whether you are facing a DUI, reckless driving, speeding ticket or other traffic related charges, hiring an attorney can help you avoid harsh penalties.
You can choose to appear in court alone, but be advised, you should appear in court with a qualified defense attorney for major violations.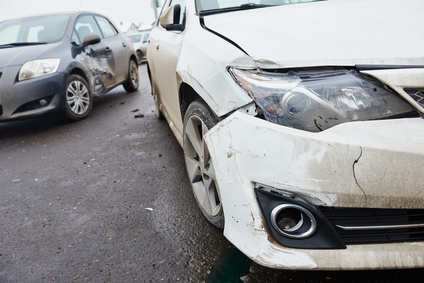 Working with Redal & Redal
John Redal has spent over 20 years studying the Kootenai county judicial system, several of those years as a prosecutor. He knows the individuals within the legal system and is a respected attorney in court. If you are looking for a traffic or an auto accident attorney in Coeur d'alene, Idaho or surrounding areas, request a free consultation now to learn how we can fight for you.

FREE CONSULTATION