Looking for record expungement lawyers in Coeur d'alene, Idaho? Contact us today.
Once you are arrested and brought before the Idaho court system, your records can be accessed by the public. Criminal records should be taken seriously and it is in your best interest to seek legal counsel and representation in order to ensure these records are dealt with in your best interest.
Expungement
Expungement or record sealing means the that your records are sealed and you can honestly say you have never been convicted or arrested for a criminal offense, and the offense cannot be viewed by the public. If you have a juvenile record, you should apply for expungement. In other cases involving non-violent charges, record sealing is occasionally granted after a period of 3-5 years.
Withheld Judgement
Withheld Judgements are often available to first-time, non-violent offenders. If granted, you are able to file for a withheld judgement after probation is complete and all court-ordered conditions have been met. If you have completed probation but have already received a Withheld Judgment, you may still be able to get a case dismissed or sealed. Speak with a qualified legal representative about the details of your case.
Dismissal
Dismissal means that the defendant was not found guilty and that the charges have been dropped, but the record is still viable. It will say "dismissed" on the Idaho State Repository. In same cases, we can go back and get a guilty plea or verdict set aside and the case dismissed.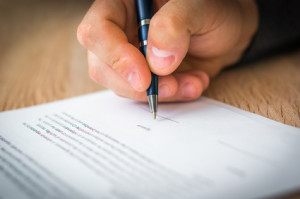 Working with Redal & Redal
John Redal has spent over 20 years studying the Kootenai county judicial system, several of those years as a prosecutor. He knows the individuals within the legal system and is a respected attorney in court.  If you are looking for record expungement lawyers in Coeur d'alene, Idaho or surrounding areas, request a free consultation now to learn how we can fight for you.