Looking for a theft lawyer in Coeur d'Alene, Idaho or surrounding areas such as Hayden, Post falls or Rathdrum?  Contact us today.
Theft crime in Idaho is classified as either petit theft or grand theft. Petit theft is a misdemeanor charge and grand theft is typically a felony charge. The nature of the theft and the monetary value of the items stolen will determine what type of theft charge you are facing.
Theft of property valued over $1000 is considered grand theft. Stealing checks or credit cards, firearms, or livestock is also considered grand theft. When less than $1000 dollars in property is stolen, it is typically considered petit theft and is punishable by a fine up to $1000 and up to a year of jail time. Idaho code 18-2407 gives more detail on theft charges in Idaho.
A theft conviction can mean harsh punishment and can have negative effects on future employment. If you are being charged with a theft crime, it is in your best interest to seek qualified legal representation and counsel. Whether you were involved in a violent theft crime or a business related theft, such as embezzlement, you need a criminal defense lawyer who knows the law and will fight for a favorable outcome.
Burglary
In Idaho, a person is guilty of burglary when they enter a dwelling, structure, business, vehicle or other transportation vessel with the intent to commit any theft or felony. The punishment for burglary is incarceration up to 10 years. If explosives are involved, the punishment is much more severe. Also note that possessing burglary instruments can be a legal offense when intent can be established.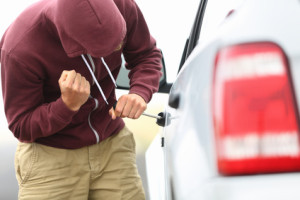 Working with Redal & Redal
John Redal has spent over 20 years studying the Kootenai county judicial system, several of those years as a prosecutor. He knows the individuals within the legal system and is a respected attorney in court. Looking for a theft lawyer in Coeur d'alene, Idaho or surrounding areas? Request a free consultation now to learn how we can fight for you.

FREE CONSULTATION