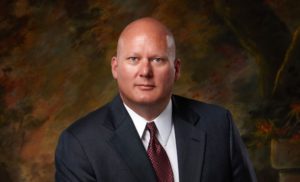 John Redal is a top drug lawyer in Coeur d'Alene, Idaho and has spent over 20 years studying the Kootenai county judicial system, several of those years as a prosecutor. He knows the individuals within the legal system and is a respected attorney in court. Request a completely free consultation below.


[phone]Call Now[/phone]
Drug possession can carry large fines and long-term imprisonment depending on the severity of the charges. We highly recommend seeking the help of an experienced felony drug possession lawyer who can fight for you. We have successfully defended hundreds of clients facing felony drug possession charges. In some cases, charges have been significantly lowered or dropped completely.
It is important to understand the Idaho state drug laws. The state of Idaho classifies drugs and narcotics into schedules based on medical use, potential for dependence, and other factors. Find out what schedule your offense falls under (see below) in order to better understand the potential penalties associated with your crime.
FREE CONSULTATION
Felony Charges
In Idaho it is a felony for anyone to manufacture or deliver controlled substance in schedules I, II, III and IV.  Penalties vary based on what schedule a controlled dangerous substance (CDS) falls under.
Possession of narcotic drugs in schedule I and controlled substances in schedule II, and marijuana (over 3 oz) is a felony offense and is punishable by heavy fines, jail or State penitentiary time.
Drug trafficking in almost any major contrrolled substance is a felony punishible by certain mandatory minimum fixed prison sentences, depending on type and quantity of the substance. These mandatory minimums are why it is critical to retain qualified and experienced counsel upon being charged with a trafficking offense.
Misdemeanor Charges
Possession of non-narcotic drugs such as marijuana (less than 3 oz) and drugs in schedule III, IV, V, and VI is also considered a misdemeanor. The use or possession of paraphernalia is, in many cases, classified as a misdemeanor offense.
Habitual Offender:
When defendants are convicted of a third felony, the penalty is incarceration for five years to life.  This includes charges within the state of idaho and out of state charges.
---
Drug and Narcotics Schedule
Schedule I : Heroin/opiates and other drugs that have a high potential for abuse and have no medical use.
Schedule II: Opium, coca and other drugs that have a high potential for abuse and do have a medical use. Often causing heavy physical and psychological dependence when abused.
Schedule III: Codeine, some steroids and other drugs that have less of a potential for abuse than Schedule I or II drugs and have an accepted medical use. Low to medium physical dependence and high psychological dependence.
Schedule IV: Diazepam and other drugs that have a lower potential for abuse than Schedule III drugs and do have a medical use.
Schedule V: Medicines that have a very low potential for abuse compared to schedule IV.
Schedule VI: Volatile nitrites or "poppers."
Common drugs:
1) Heroin is a schedule I narcotic
2) Marijuana is a schedule I non-narcotic
3) Cocaine is schedule II drug.
4) Methamphetamine is a Schedule II drug
For more information on these schedules: (Idaho Statutes Sections 37-2704 to 37-2713A.)
Looking for an experienced felony drug possession lawyer in Coeur d'Alene, Idaho? Contact us today.
---
Call Today 208-676-9999