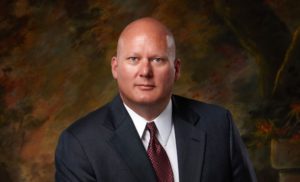 John Redal is a DUI attorney in Coeur d'Alene, Idaho and has spent over 20 years studying the Kootenai county judicial system, several of those years as a prosecutor. He knows the individuals within the legal system and is a respected attorney in court. Request a completely free consultation below.


[phone]Call Now[/phone]
Get Help from a DUI Attorney - Protect Your License
If you are facing DWI / DUI charges, it is important seek the help of a qualified DUI attorney. Your DUI charges could mean deadlines, fines and penalties. Contact us for a free DUI consultation to get the help you need.
This is a serious criminal charge that can come with large fines, increased insurance rates, loss of your driver's license and in some cases, jail time.  If you have been charged with a DUI  you have 7 days to schedule a license hearing or your drivers license will be suspended. It is often in your best interest to seek the counsel of a DUI attorney right away as you navigate this legal proceeding.
DUI attorney, John Redal, is very familiar with Idaho laws and penalties for a DUI / DWI. He works with clients facing their first DUI offense as well as clients who have had multiple driving under the influence charges. Attorney, John Redal will personally research your case and challenge any weakness he can find including, reason for being pulled over, field and breath test conduct and more.
John Redal is an established DUI attorney and has successfully overcome DUI / DWI charges for his clients. He will examine the technical and physical evidence to establish a strategic plan for your case. In more severe cases, he knows how to present alternatives to jail time for those facing incarceration.
Should I Hire a DUI Attorney for a DUI Arrest?
This is common question we get. Should I hire a DUI attorney for a DUI arrest? Well, that is up to you. But, the major benefit is that a good DUI attorney can access whether or not your constitutional rights were violated in any way throughout your DUI traffic stop and arrest. There are many situational elements and factors that can affect the outcome of your case, such as the technology used for testing, mistakes made by law enforcement, and so on.
Hiring a DUI attorney ensures that your case will be stringently examined for any violation or oversight that could make a difference in your case. In some situations, cases have been completely thrown out. In other situations we have seen, consequences have been minimized due to the diligence and expertise of our DUI attorney.
Need Help?
Do you need the help of a DUI attorney in Coeur d'Alene, Idaho or surrounding areas such as Hayden, Post falls or Rathdrum? Contact us today for a free consultation with an experienced DWI / DUI attorney.